Update on PWC Dinner: 185 plates were delivered or picked up. This figure doesnt reflect the plates served at the facility to walk-ins and volunteers. Thank you for your support.
People Who Care Community Thanksgiving Dinner
It's time to begin planning the 19th annual People Who Care Community Thanksgiving Dinner. Where does the time go? This is one of the Highlights of our year. We get to give back to our local community. Volunteers from various denominations, race, and socioeconomic status come together to help us each year.

What do we do: We serve meals to anyone who needs a meal. Some come to the center for a meal. We also deliver meals to Senior Citizens who don't have family to be with and will not receive a meals-on-wheels dinner that day.
How can you help: 1. Donate financially
2. Volunteer your time to serve meals, deliver meals, help with
clean up, prepare cooked ready to serve Turkey, Ham, sides and/or desserts. Come and fellowship with us and those we serve.
For More info: Contact us jandpclayton@aol.com
​
Zambia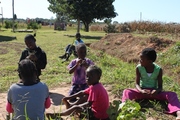 These are the first children who arrived at Project Samuel's Orphanage in Zambia, while we were constructing rafters for one of the buildings on the property. On this trip, we completed the roof, trained locals how to build them that the work might continue after we left, and ministered to the people at the church in the village. By training these men, we gave them a skill, which they can use in the future to find work and provide for their families. Two of the men we trained to construct the rafters, attended church for the very first time.
On another trip, James brought his design, (which they tweaked to fit their environment and needs) for a dual aquaponic system. They are now raising tilapia fish and vegetable.
---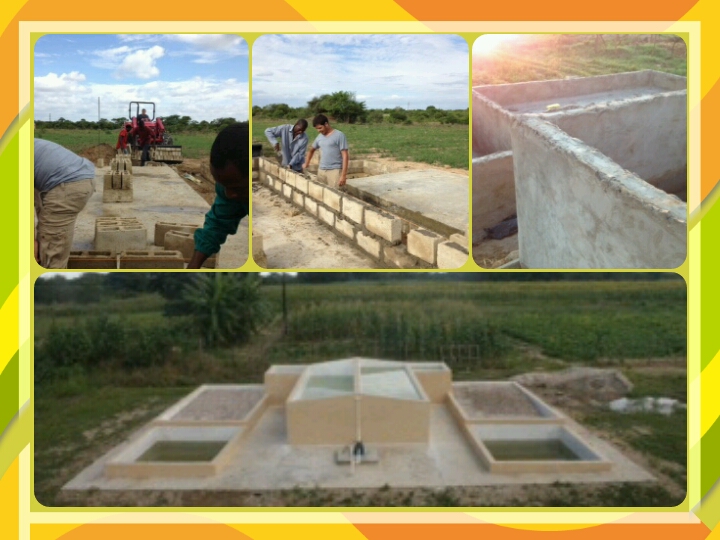 Community Thanksgiving Dinner Outreach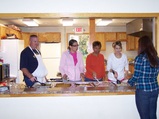 THIS is an Annual Event.
For the past 17 years, volunteers have helped in making our People Who Care outreach a success.They come to serve and deliver Thanksgiving Meals to anyone who doesn't have family to spend the holiday with.
---
India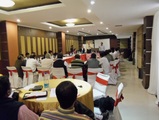 In India we were part of a team who ministered to key leaders of the underground churches. These were special intimate round table discussions and training, to equip these Pastors to go back to there individual churches and encourage and equip their congregations for the work of the ministry.
---
Disaster Relief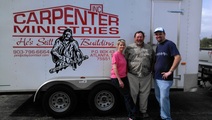 In May of 2013 we purchased and delivered tools & supplies to aid in the clean up after a devastating Tornado hit Moore, OK. On this trip we also took food and health care items. While in Moore, we helped to move a woman who was displaced because of damage to the apartment complex where she lived. She did not have family nearby nor the means to hire movers. And there we were with an unloaded utility trailer, ready to serve. So, with the help of Pastor Bill Bradley and his wife Suann, from Indiana we loaded her belongs; moving some items into storage and the rest to a new apartment in N. Oklahoma City.
---